If you are new here and want to start using Drillster, you first need to create an account. A free basic account is easily created via our home page.

You can also open an account directly or login with your Facebook, Google or Microsoft account by clicking the appropriate button on the home page.
Please note
It is possible that your organization, school or employer has already set up an account for you. You are free to create an additional account for yourself, but be aware that the two different accounts do not share the content with each other.

Find answers to recurring questions concerning your account
User name
The username consists of your email address and is the access key to your Drillster account. It is possible to have multiple Drillster accounts and therefore it is important to enter the correct username when logging in.
Password
If you don't have a password yet, want to change your password, or if you forgot your password, you can click here and enter your username (the email address used to enter your name in Drillster login).
Real Name
Your real name is linked to your account and should not be confused with your username. You can find your real name next to your avatar or picture (if you have chosen one). If you wish to change your name you can click on it, then click on 'My Profile' and fill in the name you want in the box next to 'Real name*'.
Changing email address
It is possible to add an extra email address to your Drillster account. To do this you first need to login with your current username.

Then go to 'My Profile'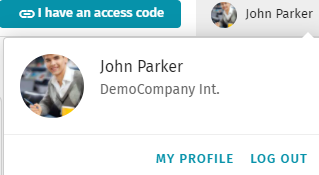 You will now see your current, primary, email address and the 'address button'. After clicking 'check' and following the instructions in the email you just received, you can now log in with the new email address.
Add your new address, click 'check' and follow the instructions of the email you just received.
If you want to delete your old email address you have to select your new secondary email address and make it your primary email address by clicking on the box in front of it.
Delete your old email address.
Caution: All emails and notifications that Drillster sends, are only being sent to your primary email address!
Subscription renewal
A free basic account does not need to be renewed. This way your progress is preserved and you can continue where you left off at any time.
Paid accounts are automatically renewed. For further questions about renewals, please contact
support@drillster.com
.
Closing your account
If you want to cancel your account you can send an email to
support@drillster.com
.
Please note that if your account has been set up by your employer, organization or school, this authority must indicate to Drillster that the account may be cancelled.