Drillster supports 3 different tests within the application. Want to know how to create a test in Drillster? Click here.
Standard tests

Anonymous tests

Adaptive tests
A test can be composed on the basis of one or more drills and the test matrix can be used to determine which questions are asked. If questions are tagged (keyword), even the order of each question or question type can be determined. Read below what the different tests involve.
Standard test
The standard test is widely used in education, think of intermediate tests.
We also see that this is still applied within organizations where a certificate from supervisors is needed.
Anonymous test
No Drillster account is needed for an anonymous test. You can use this account, for example, to purchase tests that are protected by a pincode.
You create a test and can share it via a QR code, link or landing page. The learner receives a PIN code, created in advance, and can only start the test with this PIN code.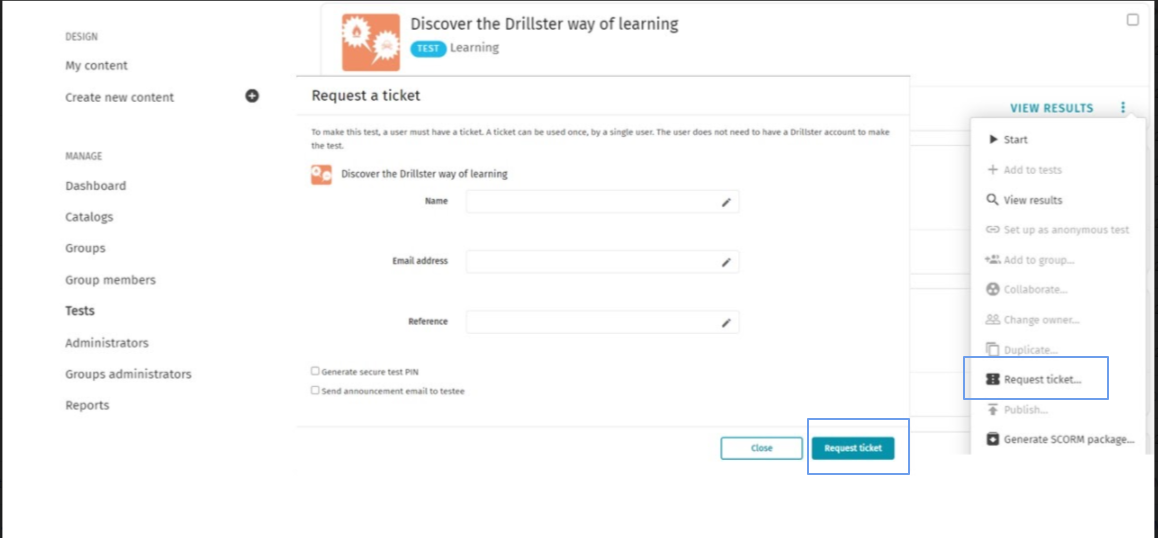 Also, these anonymous tests, while adaptive, can be used for an IQ test. Do you want to know how to create anonymous test? Then click here.
Adaptive test
In an adaptive test, the score on an earlier set of questions determines the next set of questions that the learner is presented with. This ultimately determines the final level of the learner. Use this, for example, to see which language level someone is proficient in. Do you want to know how to create an adaptive test? Then click here.