The drill/test correlation report calculates the Pearson correlation coefficient between Drill results and test results from members of a group. It predicts whether a participant will perform well on a test based on the control they have over the content of the corresponding drill.
The Pearson correlation coefficient goes from 0 - 1. This rule applies: The higher the coefficient, the higher the predictive value of the drills over the test results.
Do you want to know more about how the Pearson correlation coefficient works? Then click
here
.
To calculate the coefficient, you need to have both drills the test is based on in the group.
Below you can see where to request a drill/test correlation report.
Click on the button 'view results' at the desired test.
Then click on the button as shown in the image below.
To retrieve the drill/test correlation report, choose the option 'Request group drill/test correlation report'.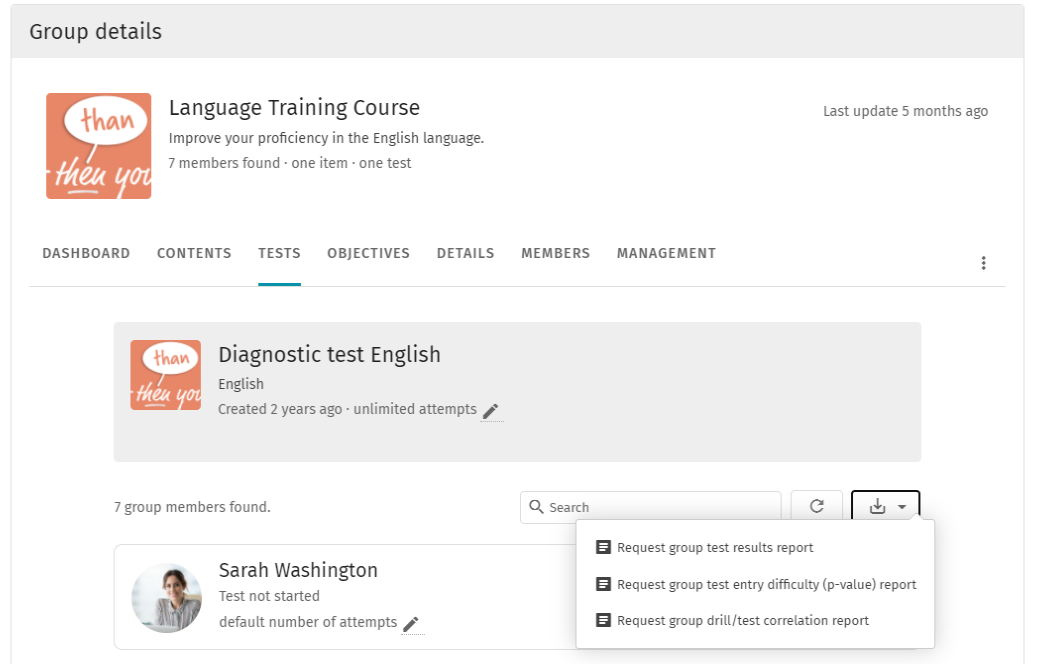 After downloading, the report will be added to your reports.