A service account is an administrator account, especially for API integrations. For this account is not a password available it is linked to the organization and behaves like an administrator.
The account can therefore get rights to groups within the organization and to these groups. perform actions belonging to this group via the API.
Please note!
If the service account is disconnected, the integration does not work anymore.
You can create this account via 'accounts'.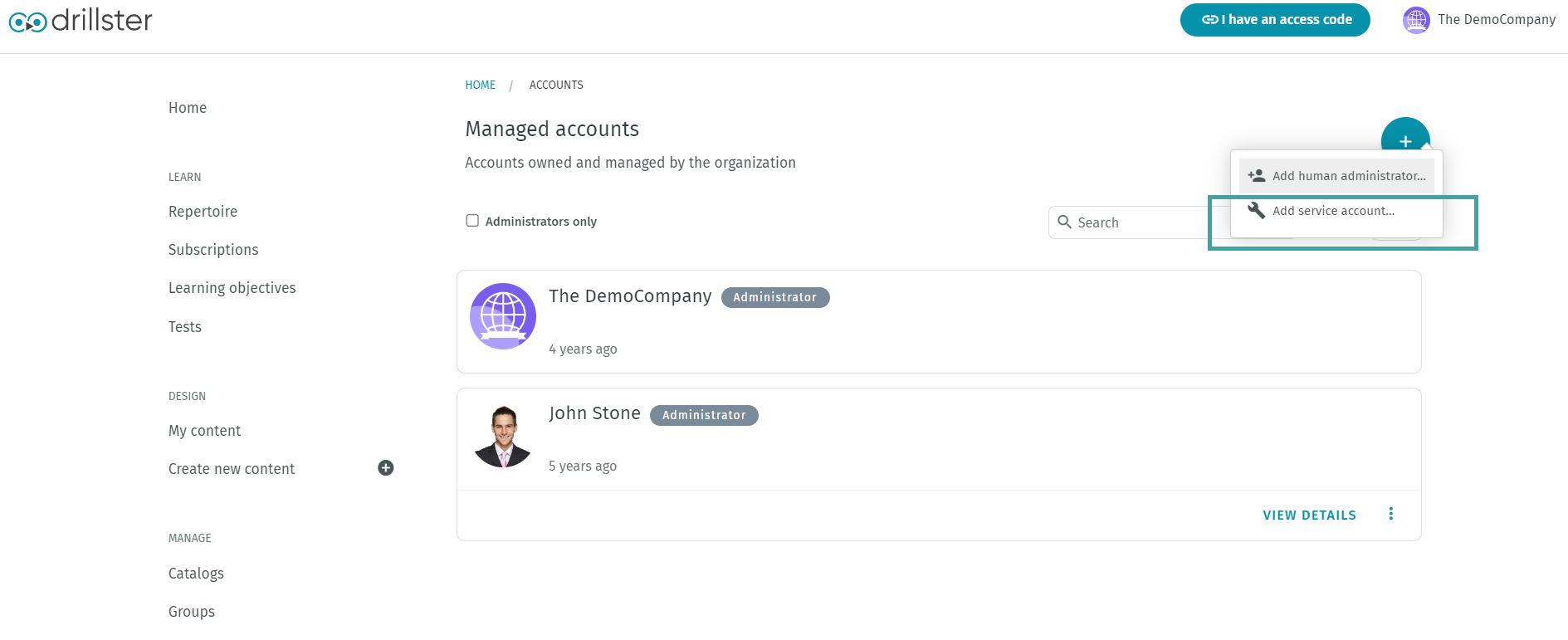 Are you looking for the technical documentation about the service accounts, click then here.