Report on the challenge evaluation can be obtained:
After opening the challenge in group you can see in the overview screen the doughnut pie chart, hover on a color to see how many members are in this category. Below the overview is the list of members and their current challenge status. See whether a challenge has been achieved by a participant (green) or not (red).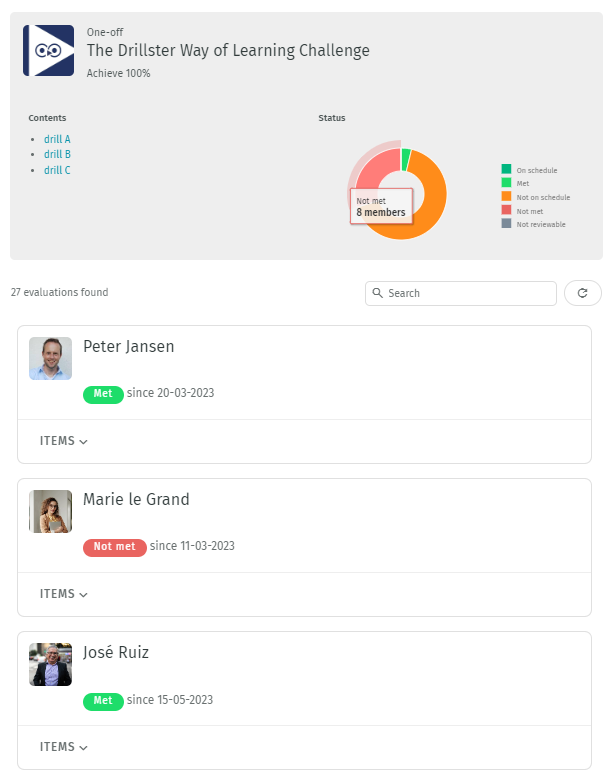 If the 'proficiency' report is chosen via the group report download screen, then this report will have a column that contains the challenge status per drill or download the group challenge evaluation report.
Click group reports to read about the different reports available.
If you want to know how the challenges are displayed to the learner, then click here.
Do you want to know how to set a challenge, then click here.